Milwaukee 19 oz. Smooth Face Hickory Wood Framing Hammer
Home Depot https://homedepot.sjv.io/xoVOO
 Milwaukee 16'& 25′ Autolock Tape Measures (2-Pack)
Home Depot https://homedepot.sjv.io/PnJB6
DeWalt 

15 Piece Impact Metric Socket Set
Home Depot https://homedepot.sjv.io/yoJ4D
CampbellHausfeld 1/2 in. Deep Drive SAE Metric Socket Set (11-Piece)
Home Depot https://homedepot.sjv.io/REg27
Ryobi 18v 16ga Finish Nailer Kit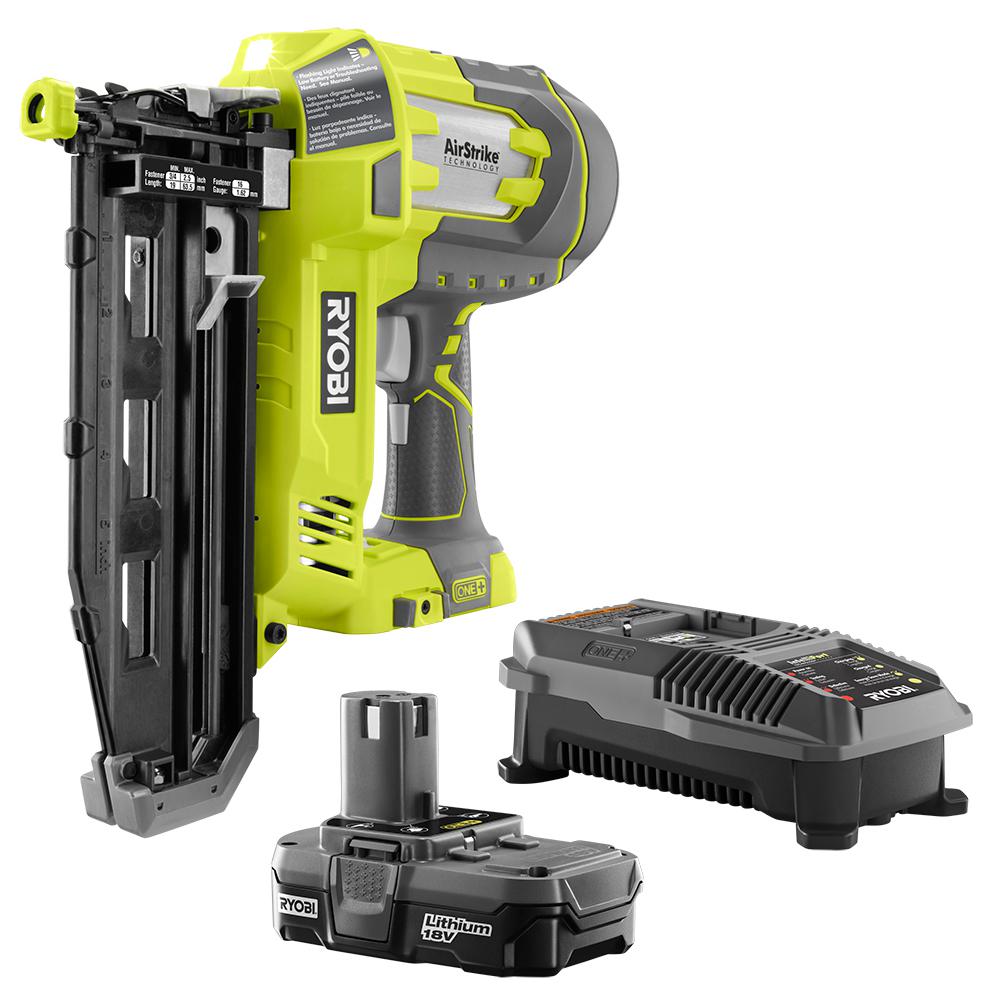 Home Depot  https://homedepot.sjv.io/jaB3a
DEWALT Deep Impact Socket Set, 7-Piece, 1/2″ Drive Metric (DWMT74737)
AMAZON  https://amzn.to/2VN6YtS
RIDGID GEN5X 18-Volt Dual-Power Light Cannon (R8694220B)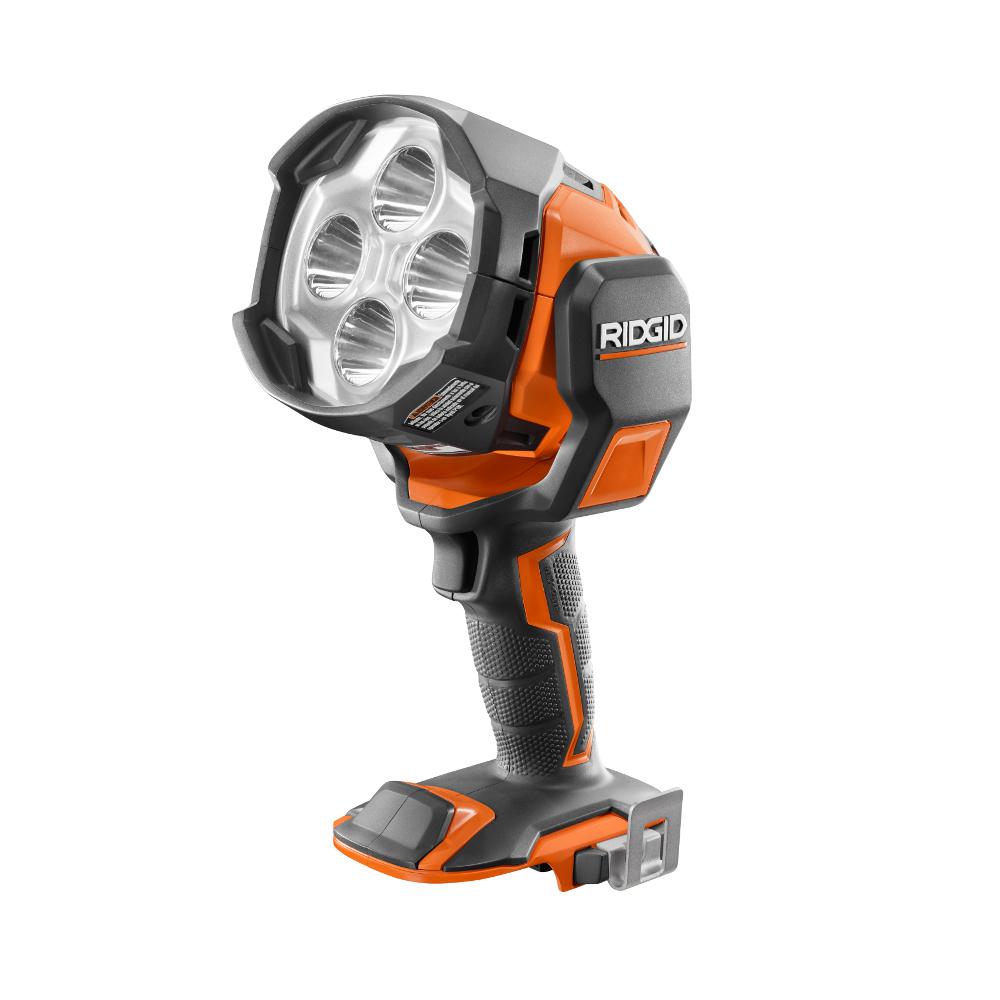 Amazon https://amzn.to/2tyMEjD
Ridgid R8832B 18V Octane Cordless Brushless Jig Saw
Amazon https://amzn.to/2Th5D0o
DEWALT DGL573 Lighted Technician's Tool Bag, 41 Pocket
Amazon https://amzn.to/2EsKEQ6
Makita A-98348 50 Pc Impact X Driver Bit Set
Amazon https://amzn.to/2VfFnkk
Milwaukee 48-11-1840 M18 REDLITHIUM XC 4.0 Extended Capacity Battery Pack
Amazon https://amzn.to/2IBhxOz
Makita DT04R1 12V Max CXT Lithium-Ion Brushless Cordless Impact Driver Kit (2.0Ah)
Amazon https://amzn.to/2GUS4gL
EGO Bare Tool 145 MPH 600 CFM 56-Volt Lithium-Ion Cordless Electric Backpack Blower
Milwaukee 18v 6.0ah High

Output Battery 
Milwaukee M12 Monster Deal

Home Depot https://homedepot.sjv.io/c/1241153/456723/8154?u=https%3A%2F%2Fwww.homedepot.com%2Fp%2FMilwaukee-M12-12-Volt-Lithium-Ion-Starter-Kit-with-Two-3-0-Ah-Battery-Packs-and-Charger-48-11-2432P%2F307387577
Bosch 18V Starter Kit with 6.3ah CORE18V Battery and Charger GXS18V-01N14

Amazon https://amzn.to/2WnpGJb
Makita B-61656 7-1/4″ 24T Carbide-Tipped Max Efficiency Circular Saw Blade, Framing

Amazon https://amzn.to/2SbuWjW

Amazon https://amzn.to/2Mz5yPX
DEWALT DWA2T35IR 35 Piece IMPACT READY FlexTorq Screwdri

ver Set

Amazon https://amzn.to/2Te7HTJ
D
EWALT DW1354 14-Piece Titanium Drill Bit Set

Amazon https://amzn.to/2WkyWOo
C
hannellock 460 4-1/4-Inch Jaw Capacity 16.5-Inch Tongue and Groove Pliers

Amazon https://amzn.to/2MwQKBi
Ryobi 9ah Battery $79
Home Depot https://homedepot.sjv.io/c/1241153/456723/8154?u=https%3A%2F%2Fwww.homedepot.com%2Fp%2FRyobi-18-Volt-ONE-Lithium-Ion-LITHIUM-HP-9-0-Ah-High-Capacity-Battery-P194%2F301687122
Knipex 2611200 Long Nose Pliers with Cutter, 8 Inch
Amazon https://amzn.to/2T4WQeO
Ingersoll Rand SK3M8N 3/8″ Drive Metric Impact Socket set (8 Piece

)

Amazon https://amzn.to/2FRcUx3
Makita XWT11Z 18V LXT Lithium-Ion Brushless Cordless 3-Speed 1/2″ Impact Wrench

Amazon https://amzn.to/2DlDTPF
Milwaukee 48-11-1865 M18 18-Volt Lithium-Ion High Output Battery Pack 6.0Ah

Amazon https://amzn.to/2SRDrhn
DEWALT DCB606-2 20V MAX 6.0Ah Lithium Ion Premium Battery, 2 Pack
Amazon https://amzn.to/2FzpUav
Channellock TS-5A 5pc Torx Set

(Made in USA)
Amazon https://amzn.to/2Fk81ME
DEWALT 20-Volt MAX XR Lithium-Ion Battery Pack 2.0Ah (2-Pack) and 4.0Ah (2-Pack)

Makita VJ05R1J 2.0Ah 12V max CXT Lithium-Ion Brushless Cordless Barrel Grip Jig Saw Kit
Amazon https://amzn.to/2GU4UgG
TACKLIFE 1/2″ Drive Click Torque Wrench Set,With 3/8″ Adapter And An Extension Bar (10-150 ft.-lb./13.6-203.5Nm)
Amazon https://amzn.to/2GWVdOE
Makita B-49373 75 Pc. Metric Drill & Screw Bit Set
Includes (5) Phillips, (5) Pozidriv, (5) Torx and (5) slotted insert bits

Includes (3) Phillips, (3) Pozidriv, (4) Torx, (2) slotted, and (4) hex power bits

Includes (19) titanium nitride coated high speed steel (hss-tin) metal and wood drill bits with size range of (1 – 8mm)

Includes (4) Brad point wood drill bits with size range of (4 – 8mm)
Amazon https://amzn.to/2Q0GZPZ
Bosch 18v Drill/Driver Kit ..w/ 2 Batteries
Bosch Drill/Driver Kit 350 in/lbs 2.7 pounds
Amazon https://amzn.to/2DJvlmK
Milwaukee PackOut
Acme Tools Acme Tools http://shrsl.com/xmlg
Bosch 18v Freak Combo Kit W/ Drill/Driver
The Bosch GXL18V-232B22 18V 2-Tool Combo Kit features two tools designed to deliver professional cordless drilling and driving performance. The GDX18V-1600 Bit/Socket Impact Driver has a two-in-one chuck that combines a 1/4 In. quick-change hex shank with power groove for bits, with a 1/2 In. square drive for sockets. Its motor produces up to 1,600 In.-Lbs. of torque. The DDS181A Compact Tough 1/2 In. Drill/Driver has an upgraded metal chuck, and its motor delivers the same power as conventional 18V motors in a more compact size. It produces 600 In.-Lbs. of torque and two drilling speeds (0-1,900 rpm for high speed and 0-500 rpm for high power). This kit includes two 18V 2.0 Ah Slim Pack batteries and a charger.
Amazon https://amzn.to/2JEvHeC
---
Ridgid R860424B 18-Volt Hybrid Propane Forced Air Heater 60,000 BTU
Hybrid technology power heater fan pairs with any RIDGID 18-volt battery or extension cord
High heat output with variable power dial 30,000 to 60,000 BTU output to keep warm on the coldest jobsites
Extended runtime – Up to 7-hours of continuous fan runtime with an 18-volt 4.0 Ah battery (battery not included)
Brushless motor technology – Delivers more runtime and longer motor life
Extended propane runtime – up to 12 hours of continuous tank runtime using a standard 20 lb. tank on low heat output (tank not included)
Electronic ignition – Easily starts up with an electronic igniter button
Quiet fan operation- Keeps the heater noise to a minimum
UL certified with overheat protection to ensure safety on the jobsite and prevent overheating
AMAZON https://amzn.to/2PGsuAI
Ryobi 18-Volt ONE+ 15K BTU Hybrid Forced Air Propane Heater
RYOBI introduces the 18 Volt ONE Plus 15K BTU Hybrid Forced Air Propane Heater. A powerful burner delivers up to 15,000 BTUs of heat output so that whether on the jobsite or the tailgate, you never have to worry about staying warm. The hybrid design allows you to use either an 18 Volt RYOBI battery or extension cord. Coupled with a 1 pound propane tank (sold separately) and the compact design, the ONE Plus Forced Air Propane Heater allows for easy transportation.
AMAZON https://amzn.to/2QlzOz3
DEWALT DCL079B 20V MAX Portable Cordless Tripod Light

INCREASED VISIBILITY: Natural white LED provides accurate Color visibility, long life span, and stays cool to the touch

CUSTOMIZED BRIGHTNESS: Three brightness settings to customize workspace illumination

EXTENDABLE: Telescoping pole extends light head to 7 feet reduces shadows and glare

WITHSTAND JOBSITE CONDITIONS: Tough shroud protects light head

ENHANCED RUNTIME: Over 11 hours runtime
AMAZON https://amzn.to/2AJSvaf
Makita XT279S 18V LXT Lithium-Ion Brushless Cordless 2-Pc. Combo Kit (3.0Ah)
Amazon https://amzn.to/2CEF2BF
Milwaukee M18 Fuel 3 Tool Combo Kit
Acme Tools http://shrsl.com/185vu
Ridgid R860430B GEN5X 18-Volt Jobsite Blower
Home Depot https://homedepot.sjv.io/c/1241153/456723/8154?u=https%3A%2F%2Fwww.homedepot.com%2Fp%2FRIDGID-18-Volt-Jobsite-Blower-R860430B%2F205999649
Milwaukee 2438-22X M12 Variable Speed Polisher/Sander – Xc/Cp Kit.

.. SALE!!!
Amazon https://amzn.to/2R8qdLR
Milwaukee 2454-22 M12 Fuel 3/8 Impact Wrench Kit W/2 Bat
Delivers up to 1,400 in-lbs of peak torque with maximum sustained torque to complete a variety of applications

Superior pack construction, electronics, and performance deliver more work per charge and more work over pack life than any battery on the market

Provides optimized performance and overload protection using total system communication between tool, battery and charger

Two fastening modes provide variable power and speed for precision work and heavy duty applications
Amazon https://amzn.to/2PO7Nj1
Makita Deals on Amazon
18V LXT 1/2″ Hammer Driver-Drill (XPH10Z)

18V LXT Impact Driver (XDT11Z)

18V LXT Recipro Saw (XRJ04Z)

18V LXT 6-1/2″ Circular Saw (XSS02Z)

18V LXT Xenon Flashlight (DML185)

(2) 18V LXT Lithium-Ion 3.0Ah Battery (BL1830B)

18V Lithium-Ion Rapid Optimum Charger (DC18RC)

Tool bag
AMAZON: 5 Tool Kit https://amzn.to/2qqE4Cl
AMAZON: 7 Tool Kit https://amzn.to/2JG8p7K
HOME DEPOT DEAL OF DAY !!
Home Depot https://homedepot.sjv.io/c/1241153/456723/8154?u=https%3A%2F%2Fwww.homedepot.com%2FSpecialBuy%2FSpecialBuyOfTheDay
DeWalt 20v Max XR 4.0ah Batteries (2 Pack) $100 or $60 each free shipping .
BLACK FRIDAY DEALS
Milwaukee M12 Fuel Hammer Drill
Makita XDT15ZB 18V LXT Lithium-Ion Sub-Compact Brushless Cordless Impact Driver
DEWALT DWST17806 TSTAK VI Deep Box
Bosch BL9IM 9 Pc. Impact Tough Black Oxide Drill Bit Set,
BOSCH 12v IMPACT DRIVER?DRILL/DRIVER COMBO KIT
Amazon Special Price http://amzn.to/2hSzWtz
Bosch and Porter Cable Deals
Bauer 20v Compact Flashlight
$15 at Harbor Freight Available Now 300 lumen high output LEDs
Lithium technology for longer run times, faster charging
Multi-position flip head gives you the best angle for your work
Up to 14-1/4 hours on a full charge
Two modes: high and low
Efficient LED lamps won't get hot during use
Best Impact Drivers For The Money
Amazon http://amzn.to/2wEX55f
Amazon http://amzn.to/2vsntAS
Amazon http://amzn.to/2wDMTdu
Amazon http://amzn.to/2vsqa5v
Amazon http://amzn.to/2fAGeMY
Fathers Day Deals !!! DeWalt,Makita and GearWrench
DEWALT: http://amzn.to/2s7EBIE
MAKITA: http://amzn.to/2seS14Q
GEARWRENCH: http://amzn.to/2rONZDq
**Special Makita Promo $20.00 off select tools over $100**
Here are some of my favorites. Makita free Battery Promo
** Makita Free Battery Promo**
**DeWalt Deal**
**Milwaukee Deal**