DEWALT DCF899B 20V MAX XR Brushless High Torque 1/2″ Impact Wrench Review

When it comes to the world of power tools, a formidable manufacturer is none other than DeWalt. But, does this DeWalt DCF899B Brushless Impact Wrench deliver the power you should expect from such a world-renown company?

We have reviewed the unit, and it comes as a bare tool, meaning that it does not come with a battery or charger, a common feature in power tools from the manufacturer with model numbers ending in letter "B." It features a heavy-duty impact mechanism capable of handling a max torque of up to 700 ft-lbs and a maximum breakaway torque of 1,200 ft-lbs.

The impact wrench has a 3-speed selector switch for controlling drive/torque depending on your application. A bright LED light is also added to enable you to work in low light situations.

This DeWalt impact wrench model is a very well balanced and ergonomically designed unit. So, what are the features that we fell in love with in this unit?

DeWalt offers us this mode with a detent pin. The detent pin anvil contains a retaining pin that you must press to release any socket from the impact driver.

The detent pin is perfect for those people who intend to work in elevated positions and will be driving nuts or bolts of the same size. This is a common feature in construction type projects such as building or bridge assembly and water tower assembly, where a detent pin prevents the socket from unexpectedly falling out.
Makita 200 Piece Metric Bit and Hand Tool Set
Article by Sam Spinosa
The Makita 200 piece metric bit and hand tool set #D-37203. A single kit that can dish out bits for multiple tools. Impact, hammer, and standard drill drivers can find the majority of bits they need all in one place. Highly recommend to guys that either have no existing bit kits, or if you just want a ton of non impact stuff all in one spot. Some of the hand tools are a little chintzy, like the metric tape measure isn't that useful, but there are several other great details about it.
* All the different size bits you would expect, with addition of some oversize drives: 3 sizes of T40 (torx), hex bits all the way up to H8, and 1 pozidrive p24.
* This kit has a book design where if opening the case from left to right, the right panel can also open revealing a set of hand tools on the bottom of the case.
* It has a complete line of nut setters from 5.5mm to 13mm. If you work on auto body panels you might appreciate the shorter profile 13mm for Dodge, 10mm for Toyota, etc.
* It has 3.2mm & 3.5mm drill bits, which make perfect pilot holes for standard #8 and #10 screws.
* Aside from the countersink, it comes with an 8mm spade bit which can also create the right size countersink for most commonly used flat head screws.
* The included 5 piece hole saw set goes from 1 to 2.5 inches
* The box cutter comes fully loaded with 7 refills and the screwdriver is a ratcheting driver.
* The blow mold resin case has everything labeled in resin, no stickers. I wish it was waterproof but it isn't. Maybe middle of the road thickness of the resin. It's definently not susceptible to being cut or chipped.
Amazon https://amzn.to/2GoCYhA
Kobalt Tool Cart Q2 Deal
Available May 6th at Lowe's ..
 Bosch 18v Freak 2 Impact Driver (GDX-1800)
Coming soon the freak 2 will have 150 more in/lbs of torque and go from 3200 IPM to 4200 IPM over the idh182 model
Amazon https://amzn.to/2DgKPNj
Milwaukee M18 FUEL GEN3 Impact Driver

Amazon https://amzn.to/2UJvRqp
Milwaukee Electric Tool 2520-21XC M12 Hackzall Saw Kit

Amazon https://amzn.to/2LrAtNL
Bosch Compact Laser Distance Measure, 120-Feet GLM 35
Amazon https://amzn.to/2S3ZL6R
Knipex 2611200 Long Nose Pliers with Cutter, 8 Inch
Knipex 2611200 Long Nose Pliers with Cutter, 8 Inch
Amazon https://amzn.to/2QZUGz4
Stiletto Ti16MC Ti 16 Milled Face Hammer with a Curved 18″ Hickory Handle
Amazon https://amzn.to/2PFnAQi
Estwing Sure Strike California Framing Hammer – 25 oz Straight Rip Claw with Milled Face & Hickory Wood Handle – MRW25LM
Amazon https://amzn.to/2rzfoYw
Coming 2019* MILWAUKEE BLACK PACKOUT BOXES
10Pack 12V 2000mAh Lithium-ion Replacement Battery for Milwaukee M12 Milwaukee 48-11-2411
Amazon https://amzn.to/2QuBkBV
Bosch 18V Starter Kit with CORE 6.3 18V Battery and Charger GXS18V-01N14
Amazon https://amzn.to/2Ss2YNv
Makita B-49373 75 Pc. Metric Drill & Screw Bit Set
Amazon https://amzn.to/2PgTR0d
SKIL PWRCore 12 Brushless 12V 1/2 Inch Cordless Drill Driver, Includes 2.0Ah Lithium Battery and PWRJump Charger – DL529002
Amazon https://amzn.to/2PdXHa1
SKIL PWRCore 12 4.0Ah Lithium Battery with PWRAssist Mobile Charging – BY519801
Amazon https://amzn.to/2Srf3m4
BOSTITCH BTFP3KIT 3-Tool Portable Air Compressor Combo Kit

DeWalt DG5540 Cooler Tool Bag, 11 by DEWALT
Amazon https://amzn.to/2U4s9Hq
GEARWRENCH 84916N SAE/Metric 3/8″ Drive Impact Socket Set (44 Piece)
HOME DEPOT https://amzn.to/2QiXKpM
M12 12-Volt Lithium-Ion Extended Capacity Battery Pack Combo W/ 6.0Ah and 3.0Ah Batteries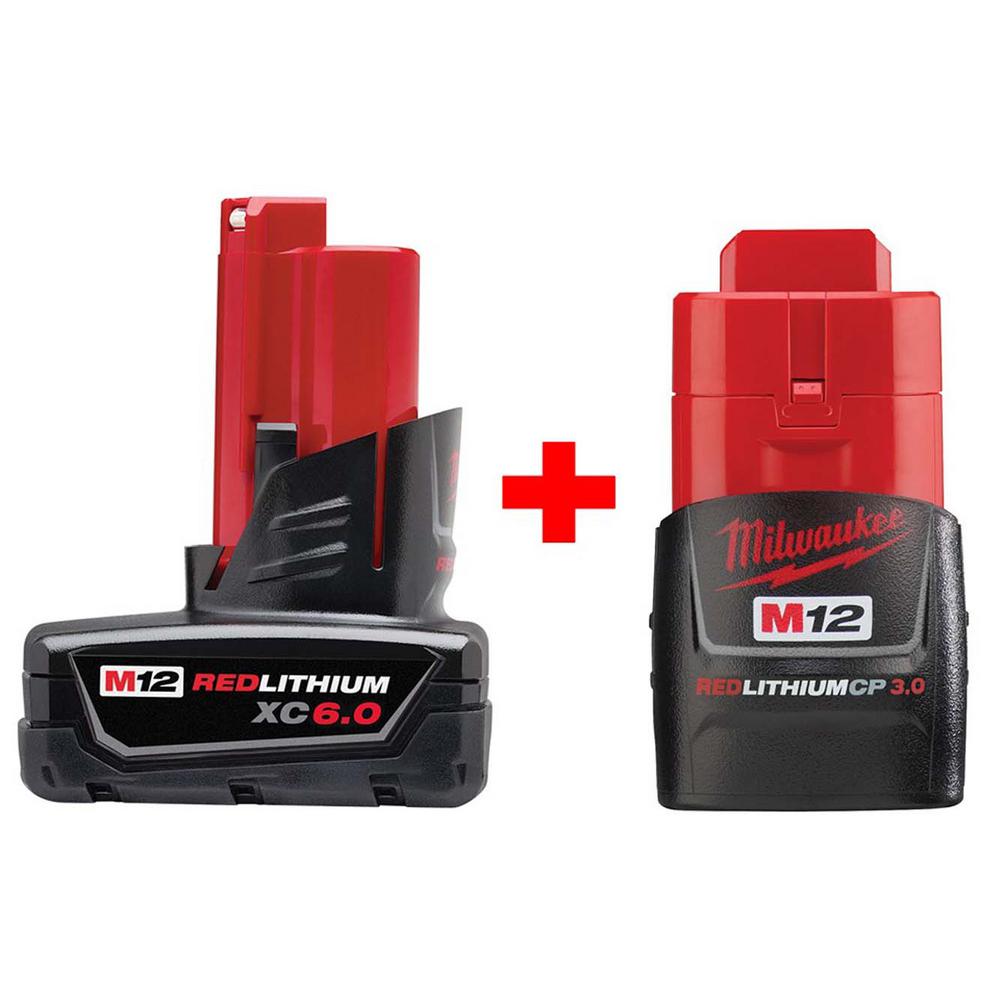 Milwaukee 48-11-1890 M18 M18B FUEL RED LITHIUM HD 9.0 Ah Li-Ion BATTERY Pack
Amazon https://amzn.to/2P2hSrL
Milwaukee 48-11-1850 M18 Redlithium 5.0Ah Bat Pack
Amazon https://amzn.to/2R8joKD
Ingersoll Rand W5132-K22 IQV20 Series Impactool Kit, 3/8″ Impact Wrench